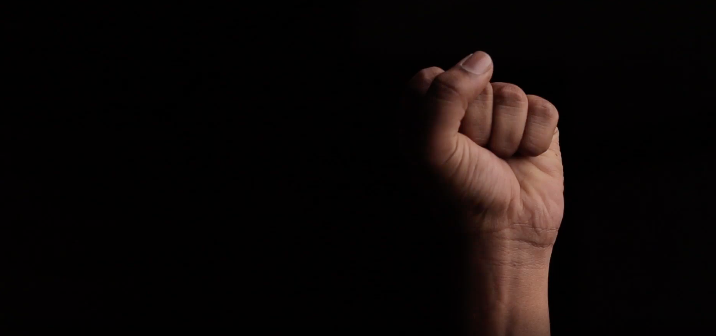 Like many of you, we started off 2020 with hope—gearing up for our 20th anniversary, celebrating over $6.7 million awarded in grants, and the first round of grants totaling $400,000 awarded through our newest Circle, the FreeHER Circle. But then a raging, uncontrolled pandemic ravaged our low-income communities, left a trail of infections and deaths in prisons and jails, ​and overwhelmed our healthcare system. Amid this global health crisis…racism persisted.
Through our SOS Fund, CJI has supported grassroots efforts advocating for the release of people from prisons and jails where they are at the highest risk of COVID-19 infection; secured the right to vote for incarcerated and formerly incarcerated people; and helped purchase essential technology to connect incarcerated people with support services and their families during the pandemic.
This year is the 20th anniversary of CJI's work to advance justice by investing in directly impacted leadership and movements. CJI has paved the way for philanthropy to implement participatory grantmaking that includes directly impacted people. We have invested in movements and campaigns before anyone else was willing to do so (voter re-enfranchisement, ending the school-to-prison pipeline, Ban the Box legislation, anti-shackling, trans justice, and more). Now our work is more important than ever. In response to national protests, increasing racial injustice, less police and government accountability, unconstitutional surveillance, a looming national election, and increased violations of basic human rights including the right to peacefully protest, CJI is launching our Changemakers Campaign to fund our Leadership Circle grantmaking.
This campaign will run from now through October, with a goal of raising at least $500,000 to save people from death by incarceration and detention via the coronavirus; ensure that the hard-won right to vote is honored and extended to so many who had been disenfranchised; strengthen alternatives to incarceration programs; support bail funds and bail reform; and defend human rights for immigrants and Trans communities.
During each month of the campaign, we will be highlighting the work of organizations we support to show you how these groups are making a major impact on the Movement.
Please make a gift TODAY so that we can achieve justice for all. Any level of support you can give will be greatly appreciated and 100% of your donation will be used for grants to grassroots organizations led by people most impacted by the criminal legal system. You can also participate in the campaign by sharing our donate page, following us on Instagram, liking our Facebook page, and signing up for our newsletter to tune in to our exciting line-up of virtual events and webinars we have in store.
Your support means the world to CJI and to the Movement! Our lives and freedom depend on our collective efforts to generate lasting change.
In solidarity,
CJI