| Amount | Region | Program | Theme | Year |
| --- | --- | --- | --- | --- |
| $50,001 - $100,000 | Europe | Africa Regional Office | Equality and Antidiscrimination | 2019 |
Amount
$50,001 - $100,000
Program
Africa Regional Office
Theme
Equality and Antidiscrimination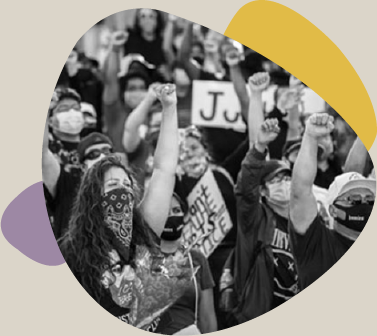 About
Celebrating 20 Years of Revolutionary Philanthropy
The Circle for Justice Innovations (CJI) is national philanthropy conceived, founded, and led by Black women. Over its 20-year history, CJI has awarded over $8 million in grants to more than 275 grassroots nonprofits working in 39 states and Washington, D.C.—all engaged in the fight against the criminalization, brutalization, and mass incarceration of society's most vulnerable people.
CJI was established in 2000 to create a new source of support for a meaningful, transformative, and systemic change in the Criminal Justice system when advocacy groups were barely receiving 5% of all philanthropic funding, most of it going to the larger, more established organizations often lacking indirectly impacted leadership.
Alarmed by the sharp rise in militarized police tactics, mass incarceration, and their disproportionate impact especially on women, people of color, LGBTQIA+ people, low-income communities, and other disenfranchised populations—a small group of donors and activists joined together under the auspices of the Funding Exchange.
These founders formulated a novel philanthropic response that would foster organizational change from the ground up. This new effort would draw together coalitions of people representing diverse backgrounds who understand and recognize that we must all work together if we want to change systems affecting all of us.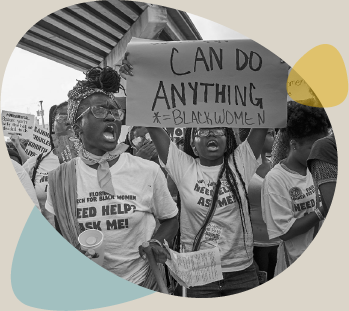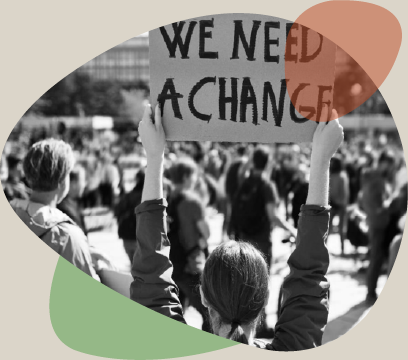 CJI's suite of collectively operated, consensus-driven funding circles was formed in response to the rampant criminalization, concomitant state violence, record-high incarceration rates, and collateral consequences of system involvement depriving millions of people of their access to family rights, housing, education, employment, and the ballot box.
Our unique approach to funding social change incorporates and amplifies the experiences of those most impacted by over-policing and mass incarceration in every stage of our grantmaking process. Trust—in our grantees and in the wisdom afforded by their lived experience—is the guiding principle behind this new brand of philanthropy.
Our grantees a part of a growing global movement to reimagine the criminal legal system and build new community responses to over-policed social problems grounded in restorative justice that is rooted in the spirit of healing from the wounds created by systemic racism, unchecked state violence, and eroding social support systems. CJI's Leadership Circle issued its first grants in 2001 and, as a trendsetter in the field of truly inclusive Criminal Justice philanthropy, CJI was an early funder of:
• All of Us or None chapters (2004);
• Trans advocacy (2006);
• Ending the shackling of incarcerated women in childbirth (2007);
• Former gang reintegration (2009);
• Private prison divestment (2010); and
• Confronting school-to-prison pipelines (2015).
CJI honors the spirit of abolitionists who came before us, believing that our work must continue until all political prisoners are free, all formerly incarcerated people's human rights are fully restored, and there is a fundamental transformation of the U.S. criminal legal system.
From 2016 through 2020, CJI grantmaking experienced a nine-fold increase in total awards. Over its two-decade-long history, our unique model of truly inclusive grantmaking went from annually awarding $180,000 to just a handful of organizations in 2001 to more than $3 million distributed to over 90 grantees in 2020.
Following a steady increase in sustained grantmaking over the last five years, CJI is currently securing its own independent 501(c)(3) nonprofit status to more ably serve its mission of supporting the movement's vanguard for twenty more years and beyond.
CJI's First 5 Years