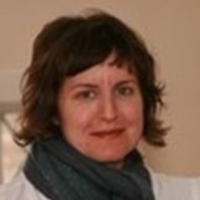 I am a theater artist whose practice includes writing, directing, teaching, and community organizing. My artistic universe is shaped by humor, queer-punk aesthetics, and scrappy, insurrectionist politics. Collaboration is at the heart of my practice – I love to write plays inspired by a specific group of collaborators, by a performance site, or by a political moment to form hybrid spaces that connect creative acts with community-building and advocacy. My plays have been presented nationally and internationally, including Zoophilic Follies (REDCAT), Saint Cuthbert of Lindisfarne (Yamchoa International Theatre Festival, Thailand), Ten Seconds in the Water (East LA Rep), Yes is a long time (Bootleg Theater), Alice and the Majestic Guts (Walt Disney Concert Hall), What if would you (National tour).
My teaching focuses on empowering artists to find their unique voices and approaching art as activism. I have taught at high schools and colleges, but I also work to create new, inclusive spaces for learning and performing at veterans' centers and group foster homes. As a community organizer, I spent ten years working to advocate for equitable arts education in California public schools. I helped build the Arts Now Campaign, a state-wide network that trained students, parents, and artists to speak at school board meetings, build grassroots coalitions, and use creative activism to shift policy and funding in their local school districts.
Since 2017, I've been organizing locally with organizations focused on Abolition. I organized and deep canvassed with Reform LA Jails on the Measure R and J campaigns, which stopped two new jails from being built in LA and earmarked those funds for alternatives to incarceration. Now, I'm working to ensure that LA County implements the will of voters through Justice-LA and White People for Black Lives.
Back to Circle Members