Four New Members Join CJI Leadership Circle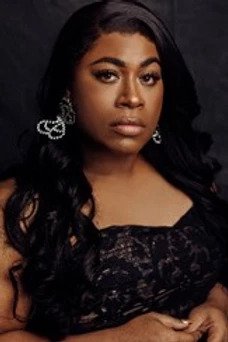 Dominique Morgan (she/her) is an award-winning artist, activist, and TEDx speaker. As the Executive Director of Black and Pink, the largest prison abolitionist organization in the United States. She works daily to dismantle the systems that perpetuate violence on LGBTQ/GNC people and individuals living with HIV/AIDS. Partnering her lived experience of being impacted by mass incarceration (including 18 months in solitary confinement), with a decade of change-making artistry, advocacy, and background in public health, she continues to work in spaces of sex education, radical self-care, and transformative youth development with intentions of dismantling the prison industrial complex and its impact on our communities. Ms. Morgan is a 2020 Ten Outstanding Young Americans Award recipient, an NAACP Freedom Fighter Award recipient, and a 2020 JM Kaplan Innovation Prize recipient. Her new album Pisces In E Flat Major is available on all platforms and her book, Sex Ed for System Facing People, will be available in January 2022. Find out more about Dominique at www.dominiquemorgan.com. Check out her TEDxTalk on Resilience.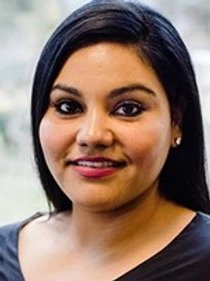 LuzHilda Campos (she/her) currently serves as a policy associate (with a lens in criminal justice) for Bold Futures NM. Bold Futures is a local non-profit that leads policy change, research, place-based organizing, and culture shift by and for people of color in New Mexico. LuzHilda was born in Ciudad Juarez, Chihuahua Mexico, and migrated to New Mexico alongside her family at the age of three. Her upbringing is a true New Mexican experience rooted in the struggles of poor rural communities and grassroots community solutions. At age 16, LuzHilda began organizing and later co-founded the first statewide youth-led network: New Mexico Dreamers in Action (NMDIA). NMDIA created much needed spaces for undocumented youth to find their voice and lead strategies in minimizing immigrant incarceration and deportations. NMDIA played a crucial role in statewide issues like obtaining and maintaining driver's licenses for all New Mexicans, regardless of immigration status and minimizing the collaboration of local law enforcement with ICE. In 2010, LuzHilda joined United We Dream and took action in the fight to win Deferred Action for Childhood Arrivals (DACA). Immediately following, she led the "Own the Dream" campaign in New Mexico, which focused on training youth with the aim of minimizing deportations through the implementation of DACA. LuzHilda served as the National Deportation Defense Program Director for United We Dream during the Trump administration, where she developed and led strategies to prevent, stop and delay immigrant incarceration and deportations. LuzHilda has been directly impacted by the systematic oppression of the criminal legal system and is fully committed to fighting the criminalization and incarceration of Black and Brown communities through grassroots organizing and racial-justice movement building.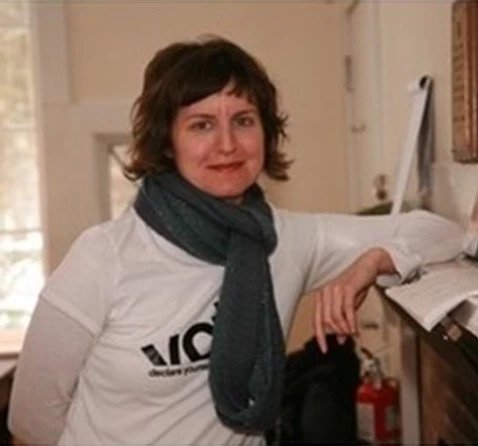 Sibyl O'Malley (she/they) is a theater artist whose practice includes writing, directing, teaching, and community organizing. Her plays have been presented nationally and internationally, including Zoophilic Follies (REDCAT), Saint Cuthbert of Lindisfarne (Yamchoa International Theatre Festival, Thailand), Ten Seconds in the Water (East LA Rep), Yes is a long time (Bootleg Theater), Alice and the Majestic Guts (Walt Disney Concert Hall), What if would you (National tour). Her teaching focuses on empowering artists to find their unique voices and approaching art as activism. She has taught at high schools and colleges, but she also works to create new, inclusive spaces for learning and performing at veterans' centers and group foster homes. As a community organizer, she spent 10 years working to advocate for equitable arts education in California public schools. She helped build the Arts Now Campaign, a statewide network training students, parents and artists to speak at school board meetings, build grassroots coalitions, and use creative activism to shift policy and funding in their local school districts. Since 2017, she has been organizing locally with organizations focused on abolition. She organized and deep canvassed with Reform LA Jails on the Measure R and J campaigns, which stopped two new jails from being built in Los Angeles and earmarked those funds for alternatives to incarceration. Now, she is working to ensure that L.A. County implements the will of voters through Justice LA and White People 4 Black Lives.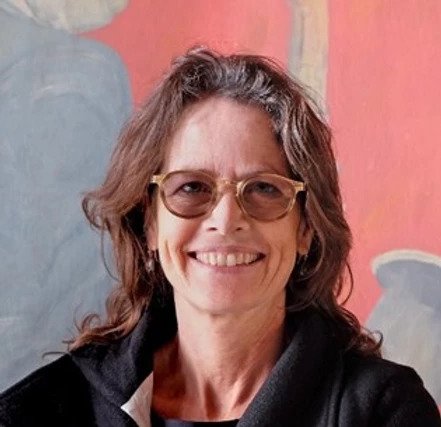 Jill Kearney (she/her) is the founder and executive director of ArtYard, an alternative contemporary art center comprised of an art exhibition space, theater, and artists residency. ArtYard is an incubator for creative expression and a catalyst for collaborations that reveal the transformational power of art. Jill is a writer, visual artist, and former journalist and film executive. She is the daughter of artists who founded the Contemporary Art Workshop, an art center housed in a rambling former dairy factory in Chicago, Illinois. She graduated from Harvard with a degree in English and Creative Writing, worked in Hollywood as a creative executive at Francis Coppola's Zoetrope Studios, and served as west coast editor of American Film and Premiere Magazine. She married Stephen McDonnell, founder of Applegate Farms Organic and Natural Meats, moved to Bucks County, PA, worked briefly on the sausage line wearing a white cap, raised three strong and capable children, and sat on the board of Applegate Farms. Before launching ArtYard she produced theater, dance, and literary events in a cavernous unheated barn in Bucks County, PA, where she developed a deep appreciation for the practice of art as a collaborative enterprise and its capacity to foment change. Together with her husband and three children she is a board member of the Sprocket Foundation, a grantmaking foundation focused on ending criminalization and supporting underfunded organizations led by those most impacted by the criminal legal system.